Why Are My Brakes Making a Grinding Noise?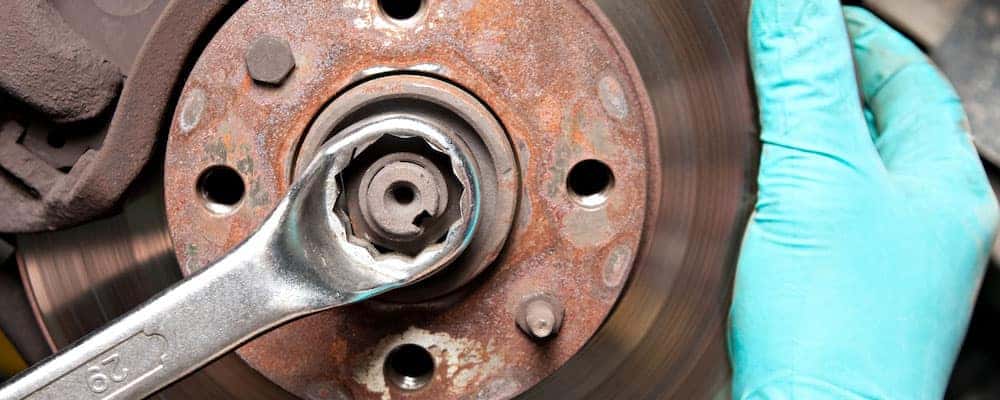 If you've asked yourself, "what is the grinding noise when braking?" or "Why are my brakes making a grinding noise?", there's a chance that there is something wrong with either your vehicle's rotor or the brakes. Whether you drive a Toyota Tacoma or Corolla, the Toyota service experts at Mossy Toyota near Carlsbad can identify the reasons as to why your brakes are grinding so your drive down I-5 is easy and enjoyable.
What is the Grinding Noise When Braking: Three Main Reasons
Objects in Between Rotor and Caliper: If you hear screeching noises coming from your Toyota Camry's brakes, there may be a small object, such as a rock, stuck between the rotor and caliper. The vehicle's parts can be damaged due to the friction the object causes.
Low-Quality Brake Pads: When it comes to brake pads, the safe and smart option is to purchase them from a well-known, distinguished brand – even if that means spending a little more money upfront. These lower quality brake pads are normally made using materials like metal that will eventually damage the rotor.
Damaged Friction Pads: Are your brakes grinding or screeching? The culprit may be your friction pads. Wear and tear on these pads can damage your breaks due to metal surfaces rubbing together. To prevent this wear and tear, it is always best to get your brakes checked from trustworthy experts.
How Much Does a Brake Repair Cost?
If your brakes are grinding or screeching, your brakes need repairs. Brake repairs cost anywhere from $150 to $650 per axle. The cost of brake repair varies depending on the issue and which parts need replacing. What's costly is usually the pads and rotors. However, if the rotors need to get replaced, you can ask one of our technicians to resurface them as opposed to replacing them. This could end up saving you about $100 on repairs.
Have Your Brakes Repaired at Mossy Toyota
If you still find yourself asking, "Why are my brakes grinding?", you should rely on the service department at Mossy Toyota in San Diego, CA. Here, we provide a rotating inventory of service specials and parts specials, for additional savings. We also offer genuine Toyota parts, such as genuine Toyota brakes. Contact us for more details about Toyota Corolla oil changes and regular tire rotations.
---
More Service Posts from Mossy Toyota