Used Car Buying Checklist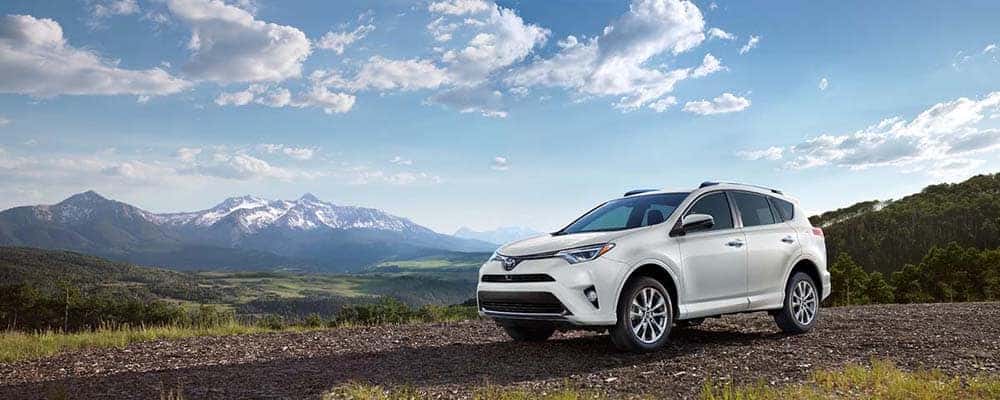 If you're thinking about buying a used car near Chula Vista, there are plenty of options to choose from—but where are the best places to look for a pre-owned vehicle, what questions should you ask, and what should you look for when buying a used car? Find out with this used car buying checklist from the used car experts at Mossy Toyota, serving drivers in La Jolla and Chula Vista.
1. Buy from a Trusted Dealer.
Even an affordable car is a big investment. Sure, you can get a good deal from a private seller or a used car lot, however dealers have a reputation to maintain. Indeed, Mossy Toyota in San Diego has a proven reputation, so whether you're looking for reliable used cars or service, it's best to stick with the used car experts.
2. Check for a Clear Title
Buying from a trusted dealer like Mossy Toyota is important, but checking that the title on your preferred vehicle is clear is equally important. A clear title means that the car has not been designated as a total loss and this information must be disclosed by both dealers and private sellers. Financing a car with a branded or salvage title is much more difficult, even if it's undergone repairs, so always be sure to look at the vehicle history report before continuing with your used car checklist.
3. Take a Test Drive.
Make sure the vehicle is in good working condition for your daily drives around Encinitas by taking it for a test drive. When you take it for a test drive, be on the lookout for:
Rattling and odd noises from the engine or transmission
Grinding gears
Electronics and HVAC functionality
Cosmetic issues
4. Is the Current Mileage Reasonable?
Wondering what to ask when buying a used car? Asking if the vehicle's mileage is consistent with its year is a critical element to verify. An 8-year-old pickup should have over 20,000 miles on it, yet a 1-year old SUV shouldn't have more than 50,000 miles on the odometer. A general rule of thumb is if the mileage on the odometer averages out to less than 8,000 miles per year or more than 20,000 miles per year, you should put a red flag next to the mileage section on your used car checklist.
5. Inspect the Fluids
Every fluid running through your car is essential to its performance and should be maintained routinely. Fluids should all be between the full and add marks on their reservoirs or dipsticks. When going through your buying a used car checklist, make sure that:
Brake Fluid is lightly golden or clear in the reservoir. Darkness, particles, or a milky color are all symptoms of dirty brake fluid.
Coolant is free of any particulate or debris. If there are crusty bits in the coolant, then it's overdue for a flush. However, if there's oil in the coolant, the car might be suffering from a head gasket leak.
Transmission Fluid is red and clear by checking the dipstick. If the fluid smells burnt or appears milky and dark, it requires further maintenance.
Engine Oil is golden brown and smooth to the touch on the dipstick. Gritty or blackened oil are symptoms of neglectful maintenance, whereas milky oil indicates that water has contaminated the fluid.
6. Make Sure the Interior Cabin Smells Good
Depending on your driving frequency and commute around the La Jolla area, you might be spending a lot of time behind the wheel of your vehicle. Therefore, ensuring that the interior cabin is clean, aromatic, and functioning properly is an essential part of any used car checklist.
Take note of any sour, moldy, or musty smells within the interior cabin. Tobacco smoke is infamously difficult to get out of certain upholstery and mildew or mold in a car could mean it's been water damaged. Inspect the vehicle for any rust in the spare wheel well, underneath the floor mats, or on the seat frames. If there's any sign of water or rust collecting in these areas you can go ahead and avoid that particular model.
7. What to Ask When Buying a Used Car
You'll surely want to ask for a vehicle history report. A vehicle history report gives you a thorough understanding of the background of the vehicle you're looking at, including important information like service history, ownership history, and accident history.
In addition, you'll want to ask how the owner reached the sale price for the used vehicle. If you're still unsure, it's not a bad idea to ask whether the owner can hold onto the vehicle until you make the final decision.
8. Consider a Certified Pre-Owned (CPO) Vehicle
Thinking about buying used but like the idea of buying new? Consider buying a Certified Pre-Owned vehicle in order to get a used vehicle in like-new condition that includes manufacturer warranties. Check out the CPO Toyotas on sale near Del Mar at Mossy Toyota!
Buy Your Next Used Car Near Carlsbad From Mossy Toyota!
If you're looking for an impressive selection of used cars near Chula Vista, then you'll want to choose Mossy Toyota. Here, we have an impressive selection of used cars under 10k, pre-owned vehicle specials, and even a lineup of new Toyota models for sale. After you've bought your awesome pre-owned vehicle, celebrate by picking up your friends and heading out to one of San Diego's best escape rooms!
Recent Posts from Mossy Toyota
First, there was the Toyota Corolla, delivering powerful performance at a cost-effective price to San Diego drivers. Then, there was the Toyota Corolla Cross, providing even more versatility and fuel efficiency for your daily commute. However, some prospective customers still wonder, "Does the Corolla Cross come in a hybrid configuration?" View New Vehicles InventoryContact Us The…

Need a dependable Toyota truck to help you take on tough San Diego hauls with confidence? The Toyota Tacoma is your dream vehicle. Choose between six different 2022 Toyota Tacoma trim levels based on what your La Jolla job site or next upcoming towing job requires. Whether you're eyeing the 2022 Toyota Tacoma Access Cab or Toyota…

Have trouble finding a reliable SUV that combines mighty performance specs with remarkable fuel economy ratings? The brand-new 2022 Toyota Highlander may be exactly what you're looking for. Whether you need an adaptable vehicle for your CA off-roading adventures or a three-row SUV for getting the kids around San Diego, the Highlander's MPG ratings are guaranteed…