How to Jump a Toyota Prius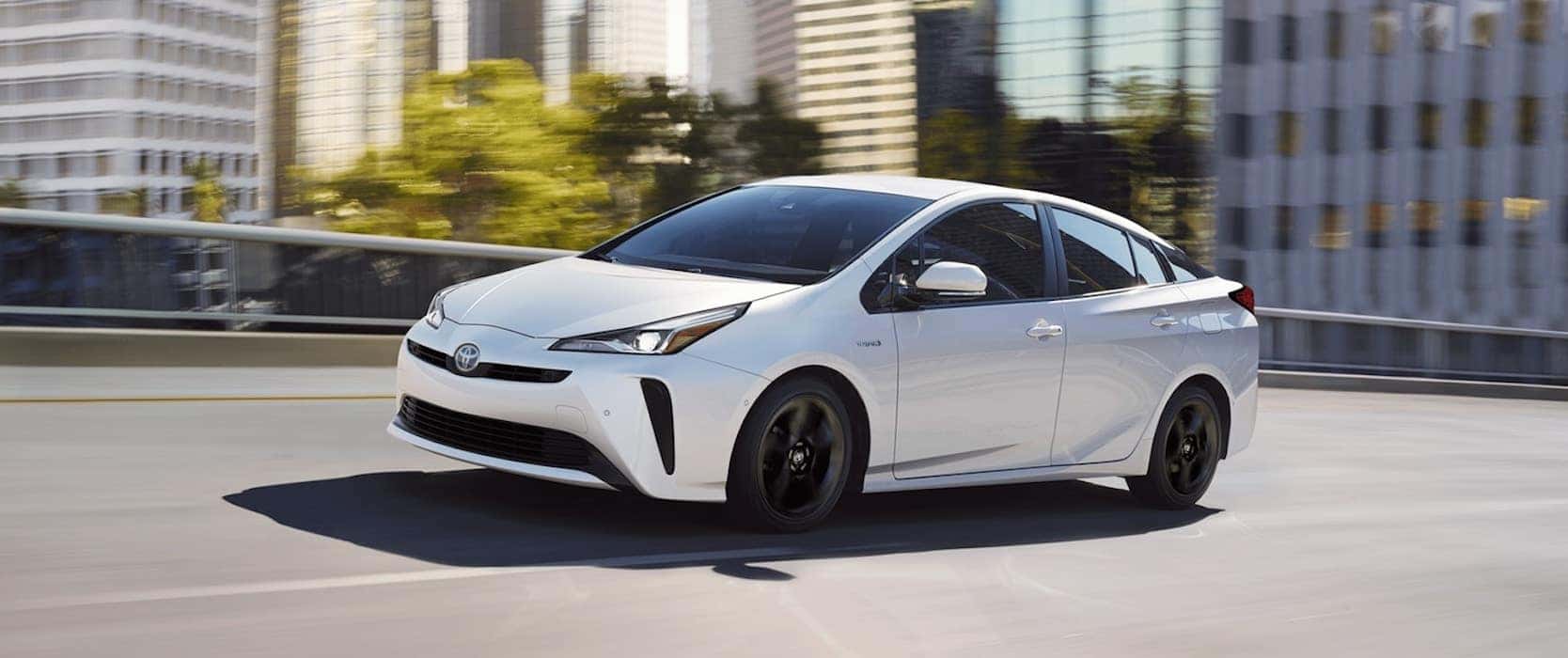 What should you do when the battery inside your Toyota Prius dies? Learning how to jump-start a Prius or another Toyota Hybrid is not that different from jumping a gas-powered car. You will need an assisting vehicle and jumper cables. After you get everything needed, refer to the guide below from Mossy Toyota on how to jump a Toyota Prius.
Jumping a Prius: The Steps
Before you jump-start a Prius, you'll want to make sure that your Toyota Prius and the assisting vehicle are parked with the engines off. Then, follow the steps below:
Open your car's hood and look under the fuse box cover. There, you'll find the jump start terminal.
Connect the red positive jumper cable to the positive terminal in your car.
Connect the second red positive cable to the positive battery terminal on the assisting vehicle.
Connect the black negative cable to the negative battery terminal on the other car.
Secure the second negative clamp to the vehicle's metal frame. The part of the frame you choose should be unpainted and immoveable.
Start the engine on the assisting vehicle and allow it to run for five minutes.
Turn the Prius power switch to "ON" and wait for a "Ready" indicator light before starting your Prius.
Disconnect the jumper cables in the reverse order of how they were connected.
Once you disconnect the jumper cables, it's important to allow your Prius to run for up to 10 minutes before shutting it off again. This allows the battery to recharge, and prevents the vehicle from failing to start again later on.
Signs You Need a New Prius Battery
No matter the drive system, there are signs of a dying battery that you should be on the lookout for. With that said, there are a few red flags exclusive to hybrid models. If you notice any of the signs listed below, please schedule a Prius battery inspection at the Mossy Toyota service center:
Lower MPG
The gas-powered engine is working harder than normal
State of charge fluctuations
Battery bar drops
Your vehicle lights are dim when you turn them on without the assistance of the motor
Get Toyota Prius Battery Service In San Diego
Now that you know how to jump-start a Prius and the warning signs of a bad Prius battery, learn more about DIY car care with the team at Mossy Toyota. If you have additional questions about how to jump a Toyota Prius or you need to replace a dead battery, feel free to give us a call. Before stopping by, be sure to take a look at our current parts specials and service specials for additional savings!
More from Mossy Toyota
If you're looking for a versatile SUV that delivers exceptional space and features in a style you'll love, then you can find a model that checks all the boxes with the 2021 Toyota Highlander interior. With plenty of cabin room to accommodate more passengers and cargo to help you tackle your day, along with plenty…

Are you in the market for a sedan that can handle your commutes around and outside of San Diego, yet doesn't force you to spend lots on fuel? The 2021 Toyota Corolla boasts impressive mpg ratings with the 2021 Corolla Hybrid LE trim, achieving up to 53 mpg city and 52 mpg highway*. Learn more about…

If you're looking for an eco-friendly car with an accessible starting price, the 2021 Toyota Prius is an excellent option! With seven Toyota Prius configurations available, you have the ability to customize your San Diego driving experience from performance features to interior amenities. Read on to learn more about Prius configurations with Mossy Toyota to find…