How Often To Change Spark Plugs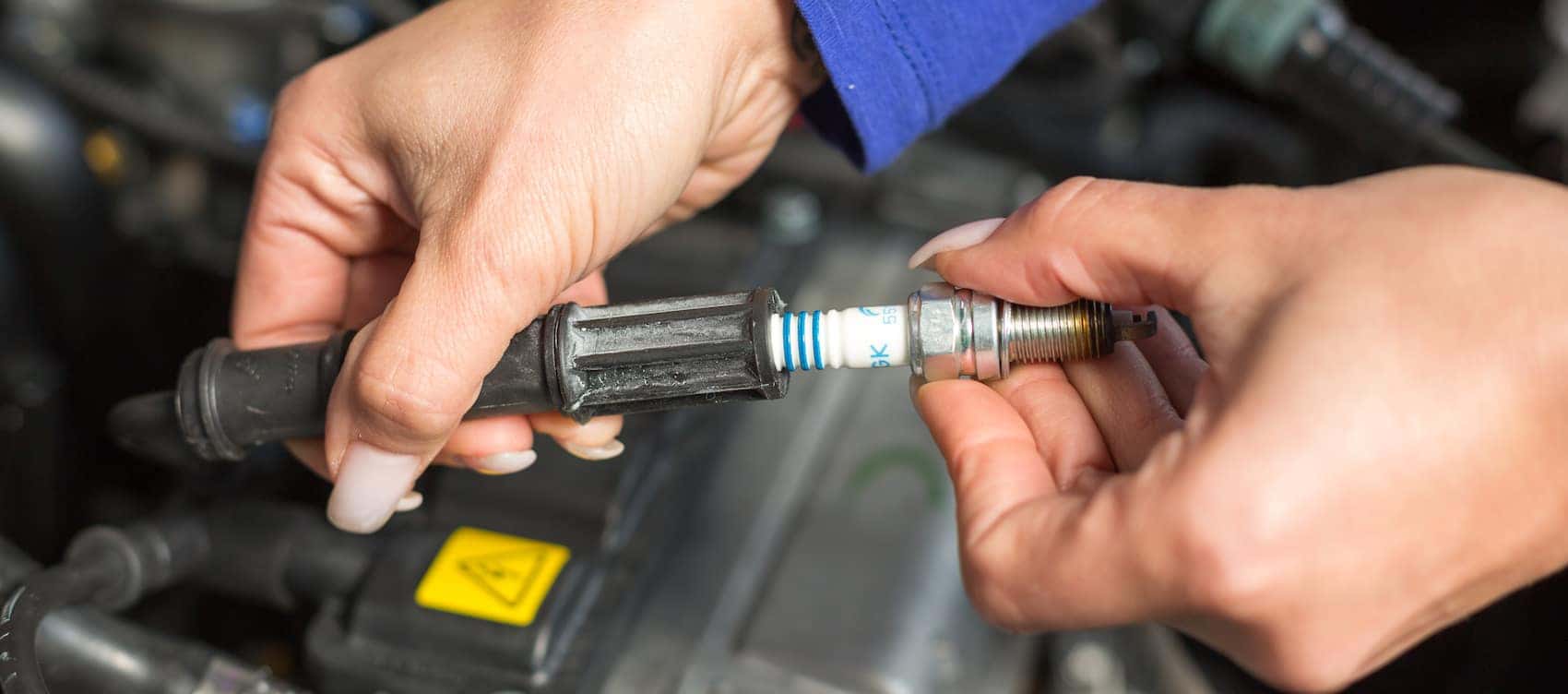 Spark plugs should be changed about every 30,000 miles, but you can find a more exact recommendation in your vehicle's owner's manual. How often to change spark plugs can also vary based on your driving habits and road conditions in La Jolla. Read below for more info on changing spark plugs, and how to tell when the spark plugs in your car are no longer working their best. Have more service questions? Read our service tips for more DIY car repairs and contact our service department with special questions!
When Do I Change Spark Plugs?
Spark plugs are a key component of your car's ignition system: the ignition coil generates a voltage charge, and the spark plugs carry the charge to the combustion chamber. When you turn the ignition, the combustion chamber ignites — starting your engine. Your car can't start correctly if the spark plugs aren't in good working order. If you notice any of the following signs, it's time to schedule service to replace your spark plugs:
Misfiring engine
Rough-sounding engine
Rough noises during engine idling
Poor acceleration
Decreased fuel economy
Engine startup failure or slow engine start
Why Replace Your Spark Plugs?
Replacing your spark plugs helps keep the rest of your ignition system healthy. You'll also see the following benefits when it comes to performance on the road in Carlsbad:
Fuel Economy – Worn spark plugs can impede fuel economy by up to 30%. Replacing the plug can help restore your car's fuel efficiency.
Reliability – Your car runs more reliably when properly-functioning spark plugs can keep combustion going.
Starting the Engine – Good spark plugs will fire up the engine right away. After you replace your car's spark plugs, you should notice an immediate difference!
Reduced Harmful Emissions – In addition to providing an mpg boost, fresh spark plugs can help control harmful emissions.
Rely on Mossy Toyota for Spark Plug Service!
Is your car not as easy to start as it used to be? Worn out spark plugs may be to blame. Schedule service at our service center so our expert technicians can diagnose the issue. Get in touch to learn more about important routine maintenance like how to check your oil and change your oil, jump-starts, and other car care topics.
More from Mossy Toyota
Need a dependable Toyota truck to help you take on tough San Diego hauls with confidence? The Toyota Tacoma is your dream vehicle. Choose between six different 2022 Toyota Tacoma trim levels based on what your La Jolla job site or next upcoming towing job requires. Whether you're eyeing the 2022 Toyota Tacoma Access Cab or Toyota…

Have trouble finding a reliable SUV that combines mighty performance specs with remarkable fuel economy ratings? The brand-new 2022 Toyota Highlander may be exactly what you're looking for. Whether you need an adaptable vehicle for your CA off-roading adventures or a three-row SUV for getting the kids around San Diego, the Highlander's MPG ratings are guaranteed…

If you're looking for a dependable Toyota SUV in San Diego, you simply can't go wrong with the Toyota 4Runner! This state-of-the-art crossover not only offers a spacious interior cabin, but you can also choose between a multitude of stunning 4Runner color options for the exterior and cabin. Whether you're looking for bold hues or classic…