How to Reset the Maintenance Light on a Toyota Corolla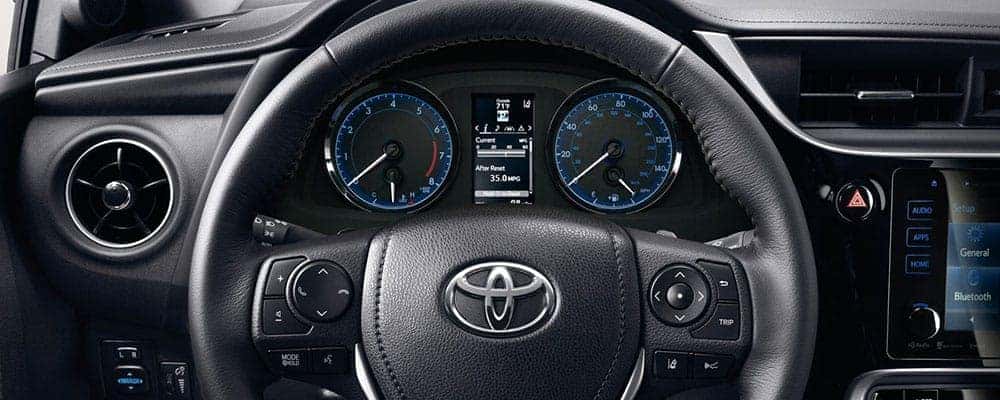 Toyota Corolla vehicles are equipped with a standard Maintenance Required light for Toyota service reminders, to help you keep your vehicle in better condition around La Jolla. Learn how to reset your Toyota maintenance light here at Mossy Toyota in San Diego, CA.
How Do I Reset the Toyota Maintenance Light on My Corolla?
Usually, the technicians who work on your vehicle will reset the Toyota Maintenance Required light after every service. If they forgot to do so, it's a pretty easy thing for you to take care of on your own. Follow these steps:
Turn On Car: Turn the key so the car is on.
Check for Odometer Visibility: Make sure the odometer is displayed.
Turn Off Car: Turn the key so the car is off.
Reset Trip Meter: Push and hold the reset button on the trip meter.
Turn Key Back On: Turn the key back on again, but not to the start position.
Wait: The odometer will display dashes that disappear one at a time, and then a set of zeros will appear.
Hold Down Button: Keep holding the reset button down until the zeros go away and the odometer reading comes back.
Why Did My Toyota Maintenance Required Light Come on?
Before you decide to reset the Maintenance Required light in your Toyota Corolla, it's important to understand why it came on. Unlike the "check engine" light, the Toyota Maintenance Required light in the gauge cluster—which reads "MAINT REQD"—means that it has been 5,000 miles since the last reset. This iniicates that your Toyota is due for scheduled maintenance, such as an oil change.
Rely on Mossy Toyota for Toyota Corolla Maintenance and Service!
If you've noticed that the Maintenance Required light on your Toyota is on, feel free to reach out to Mossy Toyota for help. We have a full staff of factory-trained and certified Toyota technicians on hand, and we also have a number of service specials and Toyota parts specials going on at all times. Take the drive from the Carlsbad area to our dealership in San Diego, or contact us with any questions you may have about the Maintenance Required light in your Toyota Corolla.
Related Posts from Mossy Toyota
First, there was the Toyota Corolla, delivering powerful performance at a cost-effective price to San Diego drivers. Then, there was the Toyota Corolla Cross, providing even more versatility and fuel efficiency for your daily commute. However, some prospective customers still wonder, "Does the Corolla Cross come in a hybrid configuration?" View New Vehicles InventoryContact Us The…

Need a dependable Toyota truck to help you take on tough San Diego hauls with confidence? The Toyota Tacoma is your dream vehicle. Choose between six different 2022 Toyota Tacoma trim levels based on what your La Jolla job site or next upcoming towing job requires. Whether you're eyeing the 2022 Toyota Tacoma Access Cab or Toyota…

Have trouble finding a reliable SUV that combines mighty performance specs with remarkable fuel economy ratings? The brand-new 2022 Toyota Highlander may be exactly what you're looking for. Whether you need an adaptable vehicle for your CA off-roading adventures or a three-row SUV for getting the kids around San Diego, the Highlander's MPG ratings are guaranteed…