How to Complete a Toyota Corolla Oil Change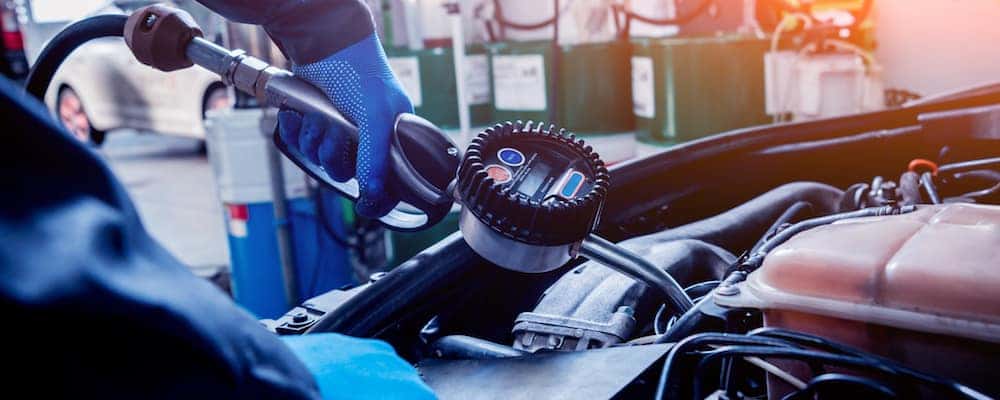 The Toyota Corolla remains a competition-busting and best-selling car around Carlsbad, known everywhere for its reliability and efficiency. But even the most reliable cars require standard maintenance, including regular Toyota Corolla oil changes. While the Toyota Corolla oil change cost is affordable at Mossy Toyota, you can do it for even less near La Jolla by following these DIY oil change steps.
1. Get Your Tools & Materials Together
Make sure you get the proper Toyota Corolla oil type, based on the mileage and year of your specific Corolla model. You'll also need the following:
Oil filter cap
Oil filter
Socket wrench
Oil drainage pan
Funnel
Clean rags
Gloves
2. Drain the Oil
First, put your gloves on. Then, get under your Corolla with the socket wrench and oil pan and remove the drain plug from the oil tank. Allow the old oil to pool into the oil pan.
3. Switch Out the Oil Filter
Use the oil filter socket wrench to take out the old oil filter, allowing any oil to drain from the filter into the pan. Wipe around the oil filter fitting, apply some new oil, and then install the new oil filter.
4. Put the Drain Plug Back on
Use the socket wrench to put the drain plug back on. Make sure it's tight, but not tight enough to crack or cause damage.
5. Put the New Oil in
Pop the hood, remove the oil cap, and pour in 3.5 – 4 quarts of the correct Toyota Corolla oil type. Let it sit for a minute and then use the dipstick to make sure you've filled it to the right level.
6. Reset the Maintenance Light
Use this guide to reset the maintenance light on your Corolla.
Get an Oil Change Near Chula Vista at Mossy Toyota!
If you'd rather leave your new Toyota Corolla oil change to us, then make sure to check out our current lineup of Toyota service specials for some great deals at our Toyota service center near Carlsbad. And if you have any questions for our staff, feel free to contact us!
---
More from Mossy Toyota
First, there was the Toyota Corolla, delivering powerful performance at a cost-effective price to San Diego drivers. Then, there was the Toyota Corolla Cross, providing even more versatility and fuel efficiency for your daily commute. However, some prospective customers still wonder, "Does the Corolla Cross come in a hybrid configuration?" View New Vehicles InventoryContact Us The…

Need a dependable Toyota truck to help you take on tough San Diego hauls with confidence? The Toyota Tacoma is your dream vehicle. Choose between six different 2022 Toyota Tacoma trim levels based on what your La Jolla job site or next upcoming towing job requires. Whether you're eyeing the 2022 Toyota Tacoma Access Cab or Toyota…

Have trouble finding a reliable SUV that combines mighty performance specs with remarkable fuel economy ratings? The brand-new 2022 Toyota Highlander may be exactly what you're looking for. Whether you need an adaptable vehicle for your CA off-roading adventures or a three-row SUV for getting the kids around San Diego, the Highlander's MPG ratings are guaranteed…