How Long do Toyota Corollas Last?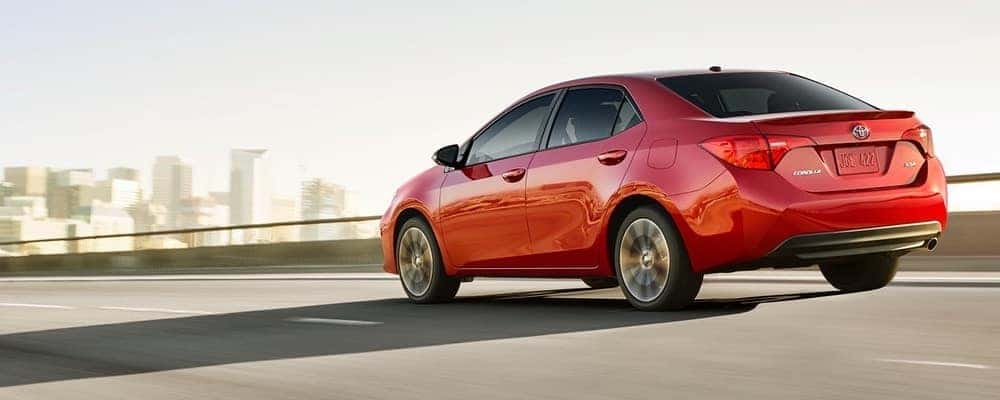 The new Toyota Corolla is easily one of the most reliable and highly praised sedans on the La Jolla roads today, with drivers enjoying years of dependable and comfortable driving. When you follow the recommended maintenance schedule, your Toyota Corolla has a life expectancy that can reach up to 10 years or 300,000 miles – or more! Learn how you can get the most out of your car with the service experts at Mossy Toyota!
Why Maintenance Matters
Having an oil change or tire rotation performed regularly may not seem like it will impact your Corolla's performance, but it can! Routine maintenance is the best way to ensure your car performs at its best for years to come. Neglecting routine maintenance can lead to expensive and more significant problems down the road. In short, if you want to get the most out of your Corolla, you need to keep up with the recommended service intervals.
Basic Corolla Maintenance
Multiple factors can affect how often your new Corolla needs service, like your local terrain, Chula Vista weather conditions, and your driving style. Below is a list of the recommended service intervals:
Every 5,000 miles: Oil change and tire rotation
Every 15,000 miles: Inspect and fill coolant system, inspect brakes, steering, exhaust and more
Every 30,000 miles: Cabin and engine air filter change, check fuel system
Every 60,000 miles: Inspect and change the transmission fluid, check all drive belts
Every 100,000 miles: Replace coolant and spark plugs
Mile After Mile
Toyota are known for their reliability, with Carlsbad drivers keeping their vehicles for years – even decades– because of the incredible craftsmanship and parts, built to last for up to 250,000 miles or more. Toyota Corolla reviews also mention the safety and dependability of this iconic vehicle, with high resale value and satisfaction scores.
If you want to keep your Corolla sedan performing at its best, visit the service center at Mossy Toyota! Our Toyota-trained team knows your vehicle inside and out, and we can inspect and fix any issues efficiently. See how the Corolla compares against competitive vehicles like the Mazda3 and Honda Civic, and be sure to browse our service specials and coupons to save on your next visit! Contact us today with any questions or to schedule a service appointment.
Learn More at Mossy Toyota
First, there was the Toyota Corolla, delivering powerful performance at a cost-effective price to San Diego drivers. Then, there was the Toyota Corolla Cross, providing even more versatility and fuel efficiency for your daily commute. However, some prospective customers still wonder, "Does the Corolla Cross come in a hybrid configuration?" View New Vehicles InventoryContact Us The…

Need a dependable Toyota truck to help you take on tough San Diego hauls with confidence? The Toyota Tacoma is your dream vehicle. Choose between six different 2022 Toyota Tacoma trim levels based on what your La Jolla job site or next upcoming towing job requires. Whether you're eyeing the 2022 Toyota Tacoma Access Cab or Toyota…

Have trouble finding a reliable SUV that combines mighty performance specs with remarkable fuel economy ratings? The brand-new 2022 Toyota Highlander may be exactly what you're looking for. Whether you need an adaptable vehicle for your CA off-roading adventures or a three-row SUV for getting the kids around San Diego, the Highlander's MPG ratings are guaranteed…