Best Escape Rooms in San Diego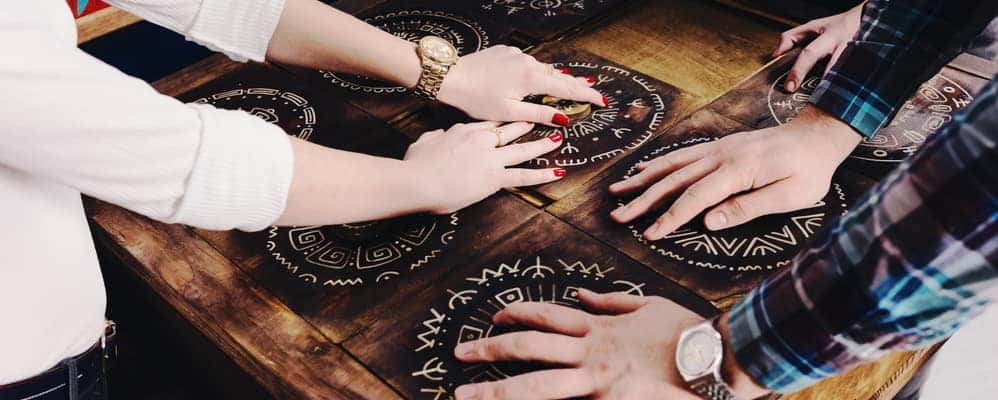 Whether you're searching for something different to do with your friends near Chula Vista or you're looking for the perfect team building exercise near Carlsbad, an escape room is great fun for everybody. In escape rooms, you'll work together with the group to solve a puzzle and find your way out of a locked room. Find the best escape rooms San Diego, CA residents are talking about with this guide to some of our favorites with Mossy Toyota, your certified San Diego Toyota dealer.
Escape Game SD
Escape Game SD offers three thrilling escape room adventures. Wizards and Spells puts you in the halls of a wizardry school, Japanese Thriller takes you to a spooky abandoned apartment, and Superheroes Adventure requires you to escape the clutches of a villain.
Price: $29/person
Location: 3956 Fourth Avenue, San Diego, CA
Lockdown Escape Rooms – San Diego
Choose between a wide range of games with varying difficulties at Lockdown Escape Rooms – San Diego. The Medieval game is the easiest, Voodoo and Western are of medium difficulty, and the Science game will be your most challenging option. Lockdown also offers team building games – perfect for companies to bring their employees together.
Price: $35/person
Location: 1037 University Avenue, San Diego, CA
Escapology San Diego
Another creative spin on the escape room phenomenon, Escapology offers three fun and unique games from which to choose. Antidote is perfect for fans of sci-fi, TH3 C0D3 features a thriller theme, and Budapest Express will take you to Central Europe in 1931.
Prices start at $80 for two players and increase for each additional player, with a cap at six players for $210.
Location: 3116 Mission Boulevard, San Diego, CA
Quicksand Escape Games
A local San Diego escape room that isn't part of a wider franchise, Quicksand Escape Games offers three fun games for you and your friends. You can save the Chinese New Year parade in Chinatown, rob a local diner in The Diner, or go back to the Roaring Twenties in The Speakeasy game.
Price: $32/person
Location: 1001 Garnet Avenue, San Diego, CA
Find More Fun Near Encinitas with Mossy Toyota!
Follow the Mossy Toyota blog to find more nightlife and activities around La Jolla and greater San Diego. Stop by our dealership today to check out our impressive selection of new and used Toyotas, and be sure to contact us if you have any questions!
Before You Go, Check out Our Other Posts
The Mossy Toyota blog isn't just your place to find fun things to do in San Diego. We also have helpful posts about caring for your vehicle, like the benefits of regularly washing your Toyota. Find this and more when you check out our other blog posts below.
The 2020 Toyota Supra is now available at Mossy Toyota, and we have the specs and information to help make your car-buying decision even easier. The newest addition to the Toyota model lineup, the Toyota Supra, was unveiled at the Chicago and Detroit Auto Show, and La Jolla drivers are excited to get behind the wheel! Visit…

The new Toyota Corolla is easily one of the most reliable and highly praised sedans on the La Jolla roads today, with drivers enjoying years of dependable and comfortable driving. When you follow the recommended maintenance schedule, your Toyota Corolla has a life expectancy that can reach up to 10 years or 300,000 miles – or…

The 2019 Toyota RAV4 offers all-wheel drive in every trim, and with the high-end Adventure trim, it comes standard. If you were wondering whether all RAV4 models are AWD, the answer is that they can be! However, the particular Toyota all-wheel drive system that comes with your vehicle varies depending on the trim you select….