Best Escape Rooms in San Diego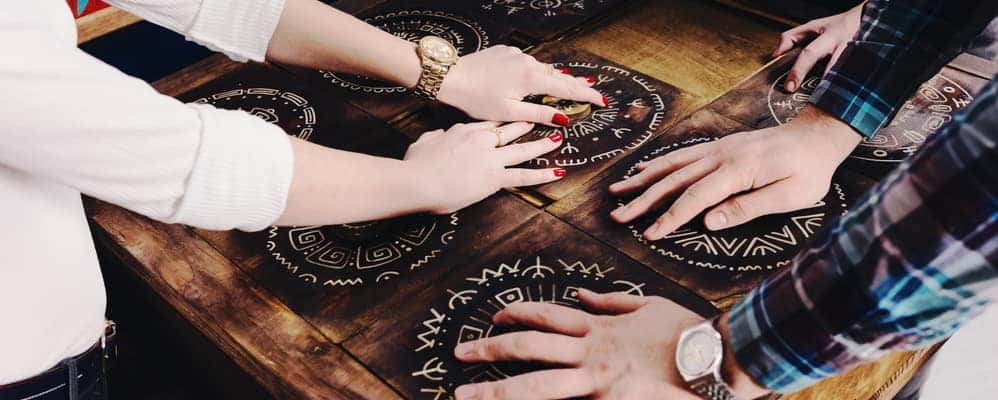 Whether you're searching for something different to do with your friends near Chula Vista or you're looking for the perfect team building exercise near Carlsbad, an escape room is great fun for everybody. In escape rooms, you'll work together with the group to solve a puzzle and find your way out of a locked room. Find the best escape rooms San Diego, CA residents are talking about with this guide to some of our favorites with Mossy Toyota, your certified San Diego Toyota dealer.
Escape Game SD
Escape Game SD offers three thrilling escape room adventures. Wizards and Spells puts you in the halls of a wizardry school, Japanese Thriller takes you to a spooky abandoned apartment, and Superheroes Adventure requires you to escape the clutches of a villain.
Price: $29/person
Location: 3956 Fourth Avenue, San Diego, CA
Lockdown Escape Rooms – San Diego
Choose between a wide range of games with varying difficulties at Lockdown Escape Rooms – San Diego. The Medieval game is the easiest, Voodoo and Western are of medium difficulty, and the Science game will be your most challenging option. Lockdown also offers team building games – perfect for companies to bring their employees together.
Price: $35/person
Location: 1037 University Avenue, San Diego, CA
Escapology San Diego
Another creative spin on the escape room phenomenon, Escapology offers three fun and unique games from which to choose. The antidote is perfect for fans of sci-fi, TH3 C0D3 features a thriller theme, and Budapest Express will take you to Central Europe in 1931.
Prices start at $80 for two players and increase for each additional player, with a cap at six players for $210.
Location: 3116 Mission Boulevard, San Diego, CA
Quicksand Escape Games
A local San Diego escape room that isn't part of a wider franchise, Quicksand Escape Games offers three fun games for you and your friends. You can save the Chinese New Year parade in Chinatown, rob a local diner in The Diner, or go back to the Roaring Twenties in The Speakeasy game.
Price: $32/person
Location: 1001 Garnet Avenue, San Diego, CA
Find More Fun Near Encinitas with Mossy Toyota!
Follow the Mossy Toyota blog to find more nightlife and activities around La Jolla and greater San Diego. Stop by our dealership today to check out our impressive selection of new and used Toyotas, and be sure to contact us if you have any questions!
Before You Go, Check out Our Other Posts
The Mossy Toyota blog isn't just your place to find fun things to do and the best parks in San Diego. We also have helpful posts about caring for your vehicle, like the benefits of regularly washing your Toyota. Find this and more when you check out our other blog posts below.
First, there was the Toyota Corolla, delivering powerful performance at a cost-effective price to San Diego drivers. Then, there was the Toyota Corolla Cross, providing even more versatility and fuel efficiency for your daily commute. However, some prospective customers still wonder, "Does the Corolla Cross come in a hybrid configuration?" View New Vehicles InventoryContact Us The…

Need a dependable Toyota truck to help you take on tough San Diego hauls with confidence? The Toyota Tacoma is your dream vehicle. Choose between six different 2022 Toyota Tacoma trim levels based on what your La Jolla job site or next upcoming towing job requires. Whether you're eyeing the 2022 Toyota Tacoma Access Cab or Toyota…

Have trouble finding a reliable SUV that combines mighty performance specs with remarkable fuel economy ratings? The brand-new 2022 Toyota Highlander may be exactly what you're looking for. Whether you need an adaptable vehicle for your CA off-roading adventures or a three-row SUV for getting the kids around San Diego, the Highlander's MPG ratings are guaranteed…