Benefits of Getting Your Toyota Regularly Washed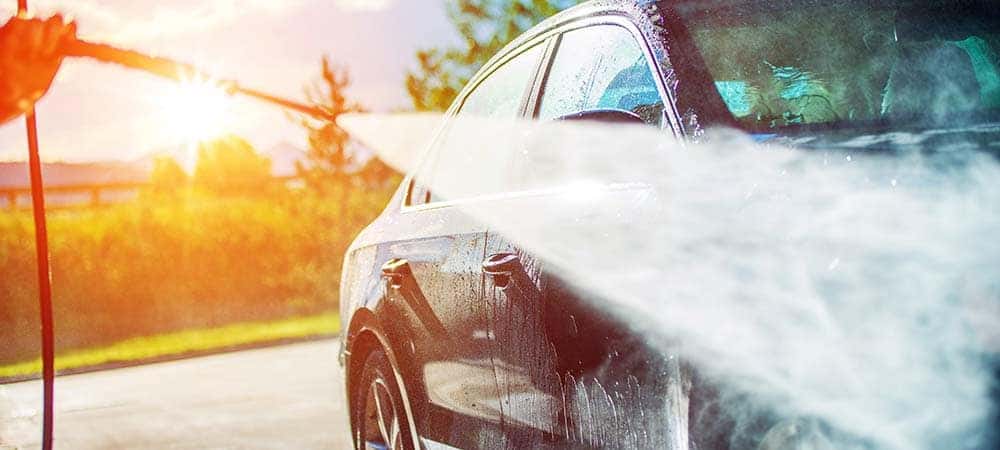 Getting your Toyota regularly washed is an easy way to get the most out of your vehicle in San Diego. Find out why car washes are such an important aspect of automotive maintenance, and then make your way from Carlsbad to the Mossy Toyota Auto Spa, where you can also take advantage of a full lineup of affordable service specials.
Make an impression. – The clearest and most obvious reason to get a car wash around Chula Vista is that it makes your Toyota look shiny and new. If you bought a red 4Runner or black RAV4, you probably want to take pride in your investment. So make an impression on the streets of San Diego with a full service car wash from the Mossy Toyota Auto Spa!
Remove dirt. – When you allow dirt and grime to gather up, it eats into the body, underbody, and components of your vehicle, decreasing the life of your vehicle and making it age much more quickly.
Remove salt. – Like dirt, salt from the beaches near Chula Vista can get stuck to your car and corrode key elements. Get it washed regularly to remove salt.
Be a better driver. – A dirty car means lower visibility in the windshield and side windows. Lowered visibility means you're less aware of your surroundings and more likely to get into a collision.
Stay clean. – When you brush up against a dirty car, your clothes can get dirty. Opening the door of a dirty car can get your hands dirty, as well.
Improved Fuel Economy. – Dirt on your car creates drag, which in turn causes your Toyota to burn more fuel.
Turn to Mossy Toyota for a Full Service Car Wash in San Diego
If you're looking for a top-notch, eco-friendly car wash near La Jolla and Chula Vista, then come to the Mossy Toyota Auto Spa, where you can get an Executive Wash for $29.95, a Premium Wash for $19,95, and a variety of different detail packages. While you're here, consider getting your oil changed, having your tires rotated, or picking up a Toyota part as well.  We're around Chula Vista in San Diego, CA, and you can contact us today to get started. Once your car is looking fancy and clean, show it off! Take your friends for a drive and head to one of San Diego's best escape rooms.
Related Posts from Mossy Toyota
First, there was the Toyota Corolla, delivering powerful performance at a cost-effective price to San Diego drivers. Then, there was the Toyota Corolla Cross, providing even more versatility and fuel efficiency for your daily commute. However, some prospective customers still wonder, "Does the Corolla Cross come in a hybrid configuration?" View New Vehicles InventoryContact Us The…

Need a dependable Toyota truck to help you take on tough San Diego hauls with confidence? The Toyota Tacoma is your dream vehicle. Choose between six different 2022 Toyota Tacoma trim levels based on what your La Jolla job site or next upcoming towing job requires. Whether you're eyeing the 2022 Toyota Tacoma Access Cab or Toyota…

Have trouble finding a reliable SUV that combines mighty performance specs with remarkable fuel economy ratings? The brand-new 2022 Toyota Highlander may be exactly what you're looking for. Whether you need an adaptable vehicle for your CA off-roading adventures or a three-row SUV for getting the kids around San Diego, the Highlander's MPG ratings are guaranteed…